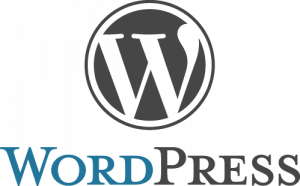 WordPress.org profiles have this one question about your WordPress origin story. That question inspired me to write my WordPress story here.
My initial contact with WordPress was on the summer of 2005, close to 10 years ago. Before that, my personal site and blog was running on a custom built blogging engine I had created for myself.
Back then, WordPress was at version 1.5. Later that year 2.0 was released with a redesigned admin UI. That is when I actually started using WordPress.
Blogging era
From the beginning I created my own theme. I wanted to tinker with everything and was happy to find out WordPress did not prevent that. I created a lot of functionality on top of it, mostly for my personal use. Like a database of books I had read and was going to read.
While working on my day job as a .Net developer, I did some freelancing on the side to build a couple of small sites on WordPress. That made me learn WordPress even better.
WordPress was also used on some trivial projects on my day jobs. Install, customize lightly and forget. Latter one being a bad idea, now that I think of it.
My day job at the time was a lot about creating a custom CMS for a media company and later for a web development company. (At the time, that made some sense. Now it does not.)
.Net web development back then was Web Forms development. Web Forms is this crazy model that totally disregards how the web actually works. I kept creating ways around it. WordPress was totally different. For a web geek, it made sense as is.
WordPress gave me ideas. For six years, working with different CMSs and other projects, I took a lot ideas out of WordPress and used them with commercial projects.
Until I started H1 in 2010 and was finally able to work with the real thing.
H1 era
Back in 2010, just a couple of months before H1 was founded, WordPress 3.0 was released. 3.0 was actually something that made WordPress a lot more useful in terms of developing interesting websites. Mainly because of the addition of custom post types and taxonomies.
It was not my idea back then to create a company that would do WordPress development. I though I was going to do some .Net consulting. Which I did, but not for long. Before long, I was asked to build websites and to my taste, there was no good .Net CMS available. At least not one with a reasonable sticker price. Sticking to what I knew second best, I chose WordPress.
Soon, H1 was a three person company and somehow we had managed to hire the number one WordPress name in Finland, Daniel Koskinen. Just his presence made me more interested in WordPress and thus also made the company focus fully on WordPress. Now we have eight people and our commitment to WordPress is like no other company in Finland.
During these close to five years at H1 my relationship with WordPress has grown a lot.
I've created many sites on WordPress I am really proud of.
I've released my first plugin on the official repository, though most of the coding has been for clients.
I have submitted at least one patch to core WordPress. I have enhanced documentation of WordPress. I've translated Gravity Forms, one of the most popular plugins out there.
I've been to three WordCamps, one PressNomics and many local WordPress meetups.
I've spoken about WordPress. This year I will speak at WordCamp Finland and WordCamp Europe.
I have written about WordPress – here and on the company blog.
I will keep doing these things. I do this because I believe in WordPress.
I'm sure my WordPress story will not end any time soon.