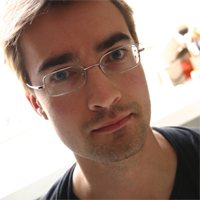 This is Aki Björklund's bilingual blog about web development (defined broadly).
I am a web generalist and an entrepreneur with a developer background.
I have vast experience of more than 100 web development projects and 15 of them are in the top 100 biggest sites in Finland judged by the number of unique visitors.
My passion is to deeply understand how we should gradually build and maintain websites and web services so that they are most profitable or otherwise fulfill their purpose as well as possible.
My company, H1, provides web consulting and development services for clients of all sizes ranging from management consulting to detailed implementation.
About this blog and elsewhere
To get a better understanding what this blog is about, check out my recommended reading list. More personal touch can be found from my other blog, Position on an Axis and on Twitter, where you can follow me with the username akibjorklund.
Contact
You can reach me by email, GTalk and Microsoft Live Messenger (or whatever it is called today) at aki@h1.fi, via Skype and by phone +358 40 830 6688.
If you feel that we are connected in any way, please do not hesitate to add me to your network on LinkedIn.